The Last Witch: the short movie made by ex-IIM students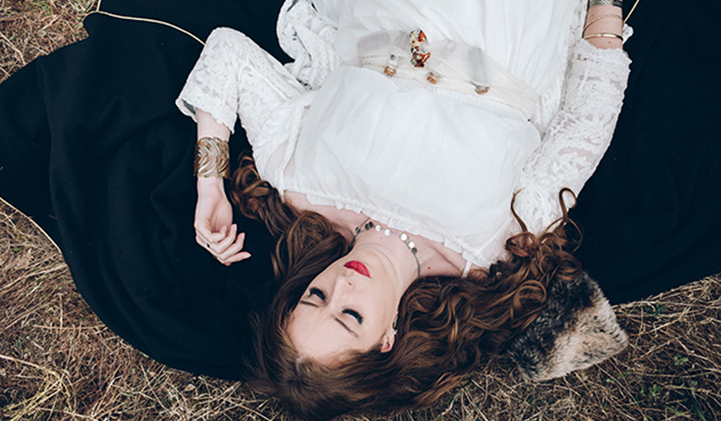 Claire, promo 2017, currently working at IBM in the AI branch, has gathered her friends from Pôletech, the oldest Pôle Léonard de Vinci's student association, in order to make a series of short movies.
Claire Varlet graduated IIM in the Digital Communication major and applied successfully everything the school has taught her to make her passion come true.
The Last With, a big achievement for a group of movie lovers
Pôletech, the student association based on digital communication, covers all of the events occurring in the three Pôle Léonard de Vinci's schools, IIM, ESILV, and EMLV, by taking pictures and making videos. Like any association, Pôletech gives the students the opportunity to gather around a passion they have in common while networking.
"I was at the head of the association in 2016," Claire says. "I had a lot of responsibilities, which brought me some great experience in management."
Even though Claire already graduated IIM, she has kept in touch with her friends from Pôletech and she invited them to take part in The Last Witch adventure.
Who's part of the project?
Claire directed, produced and wrote the movie.
She took three of her classmates from the Digital Communication major as Assistant (Mathilde Debeuf) and Cameramen (Oumar Kakou and Rodolphe Peruzza), and one from the Web Development & E-business major as Location Manager (Florent Châtaigner).
Claire had already worked with the members of her team during the Bourse aux Projets at IIM, where students from different majors and promotions have to work hand in hand on a project under the direction of a real client. She knew how to manage them, and therefore, was more efficient.
Soft Skills, internships, professional experience: what IIM brings to the students
One of IIM's biggest strength relies on its transversality. Thanks to the hybridization of the skills taught at IIM, Claire was able to learn about all the aspects of the digital field. She could manage several steps of the making of her short-movie: editing, photography, storyboarding…
"I don't know anything about drawing, but at IIM, I learnt how to use the Adobe Creative Suite. I made my storyboard with photomontages."
Soft Skills learned at IIM such as leadership or creativity also helped her to make her short come to life. Plus, the experience earned from her various internships represents a real advantage while engaging in personal projects.
"I made some interships, including one in event management in London. I learned to organise a project. I applied this skill to the making of The Last Witch."
Everything was well prepared, which kept Claire's team from running into any issues…except the weather!
How to make a short movie?
As a photography lover, Claire wanted her short to be as visual as possible. She chose a non-speaking movie with a story only told through images. "With The Last Witch, I mixed my two hobbies."
The Last Witch can be interpreted in different ways, as Claire wanted.
"Some people understood the movie in a very down-to-earth way, other saw a feminist approach, and other saw a struggle bteweengood ans evil. It's very interesting!"
Claire loves pop-culture, fantasy, and fiction. She, therefore, wanted to tell a story from outside of our reality. "We had to find a magical-looking place for the shooting. We shot everything in two days near my grandmother's."
No spoilers, but Claire is already planning two sequels to The Last Witch, that she teases at the end of the short. She wants to work with the exact same team. But even though Claire has other cinematic projects to come, movie making stays a hobby for now.
Interested in Digital Communication? Check out IIM's Digital School majors.