Combining creativity and technological innovation, the video game sector is booming, with growth and sales exceeding those of the film industry. With the emergence of new platforms (smartphones, social networks, virtual and augmented reality) and the development of digital (PSN, Xbox Live, interactive TV, Steam, cloud gaming, e-sport), video games are constantly reinventing themselves to attract an ever-increasing share of gamers.
The industry is made up of studios and game publishers of all types: from independent studios to AAA video game producers. It is opening up more and more to new fields such as serious games, advergame and amusement parks.
The profiles sought are versatile, able to adapt to all types of production and platforms and to work in an international environment.
Programmes
Bachelor in Video Games
Mastère Game Art
Mastère Game Programming
Mastère Game Design
Mastère Video Game Production and Marketing
Contact
Thomas Nicolet
Head of Digital communication and e-business department
thomas.nicolet@devinci.fr
---
IIM Videogames on itch.io
Curious to see what our students develop? It's over there! All the games developed along the 5 years by the students.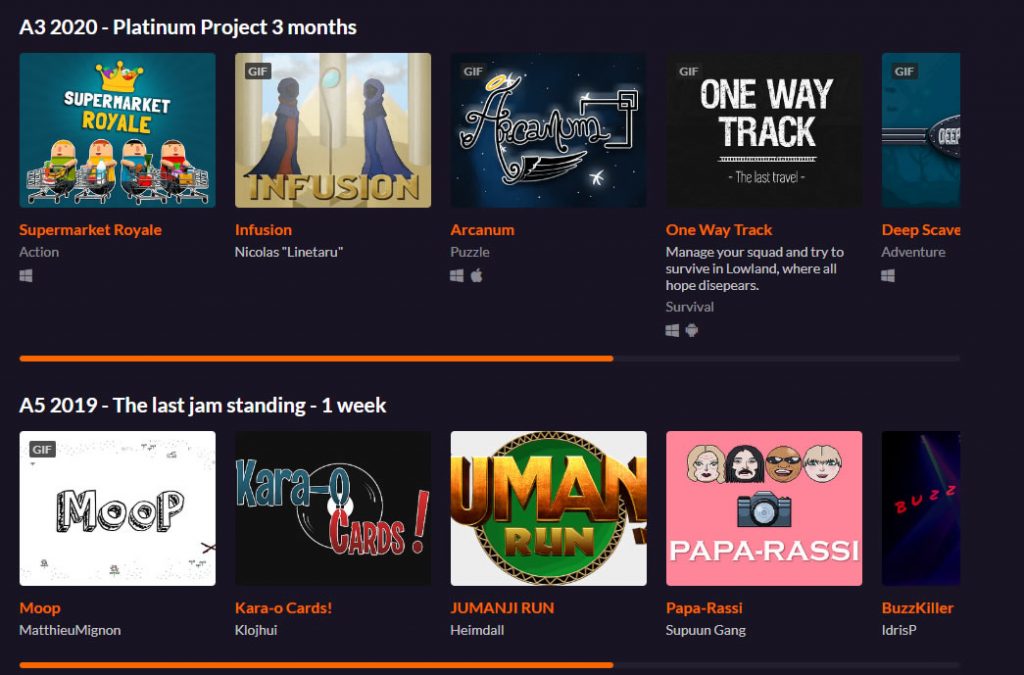 Producer / Chef de projet / Responsable marketing / Chef de produit / Live Operation Manager / Community Manager / Chargé de Relation Presse / Business developer / Data analyst / User Acquisition Manager / Chef de projet QA et localisation / Responsable de projet e-Sport / Manager e-sportif
Game designer / Level designer / Level builder / Economic designer / Narrative designer / UX designer / Creative director / Game director
Game Programmer / Développeur gameplay / Développeur moteur / Développeur outils / Développeur IA / Développeur graphique / Développeur online/réseau / Directeur technique
Graphiste 2D/3D ou infographiste 2D/3D / Game Artist / Animateur 2D/3D / Character Designer / UI artist / Concept artist / Technical artist / VFX/SFX artist / Directeur artistique / Directeur créatif