Creating A Graphic Design Portfolio: IIM's First Year Students' Challlenge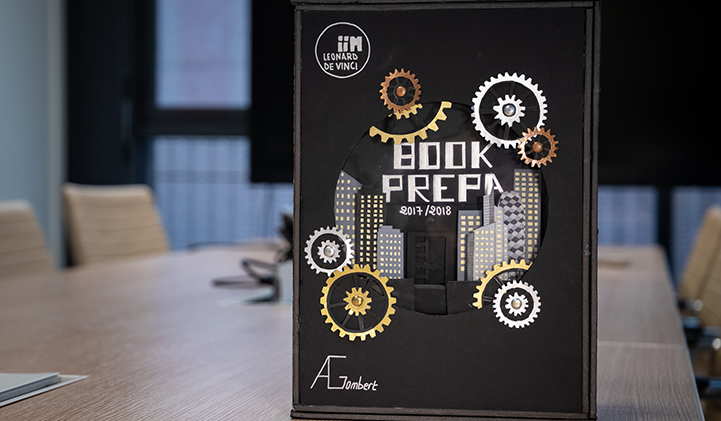 Creatives assemble! IIM's Visual communication crew needs new recruits among the first year students. Their mission? Make a graphic design portfolio to prove their sense of creativity! Only the most visionary of students will make it into the Visual communication line of work in second year… Zoom on Aurore Gombert's portfolio, from the 2017-2018 promotion.
To pass their first year, IIM Digital School's students have to create five projects, one project per line of work: Video games, Animated films and visual effects, Digital communication, Visual communication and Web & e-business. Those projects will determine in which line of work they will be majoring.
IIM's visual communication major is a member of the professional organisation Designers Interactifs, that represents nearly 1,000 professional designers in France. This line of work gives access to professional fields such as Artistic direction or UX design.
The Portfolio, a piece of art of its own
At the end of their first year, students are already able to gather all of their design productions into a portfolio. This tool, vital for any graphic designer, allow the students after only one year of higher ed to showcase their talent. Most of the works included in the portfolio are school projects, but students are also encouraged to put their own personal productions into it.
The portfolio is a physical object. Creative students are free to customize it at will, often by folowing a theme or by doing a bit of storytelling. Aurore Gombert, currently a second year student in the Visual communication line of work, took inspiration from La Défense, the suburb in which IIM is located.
Aurore chose a glass-like front page for her portfolio, that she put inside a customized a box.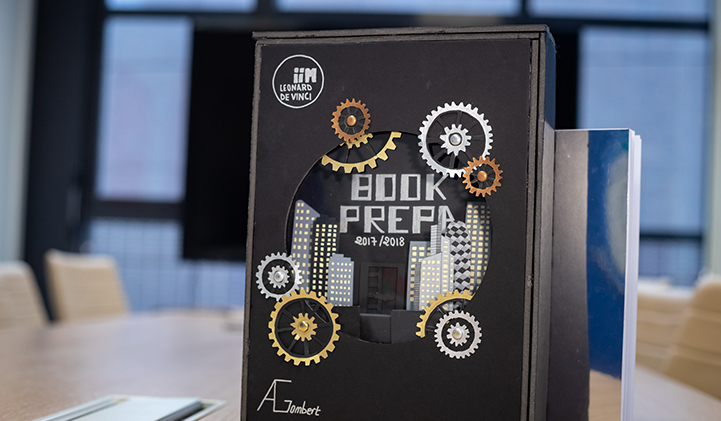 La Défense's buildings on the front of the box required some meticulous work!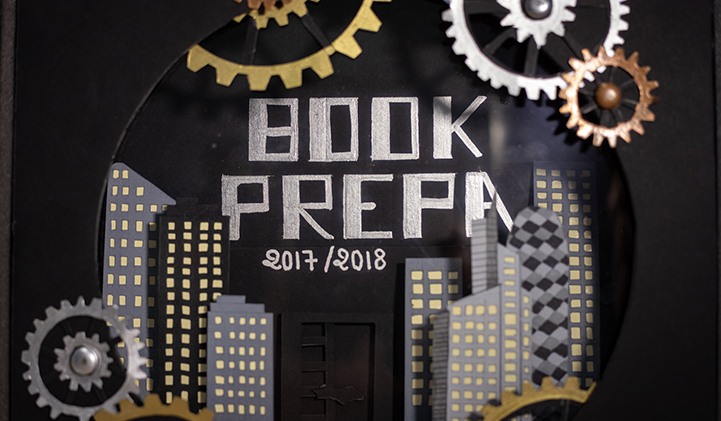 Part of the portfolio is dedicated to IIM's projects.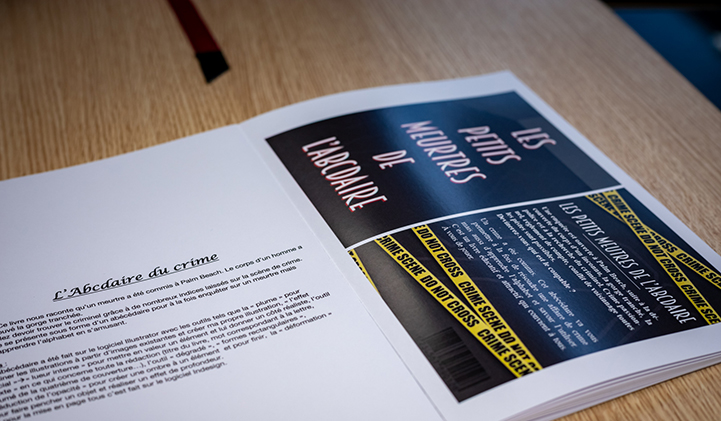 Aurore also put some of her personal work.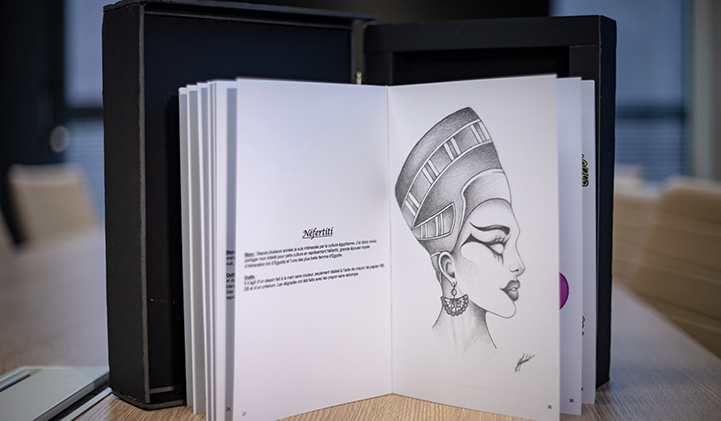 Visual communication students' superpowers
To get accepted into the Visual communication line of work, being good at drawing is not enough! Future designers have to be visionary, creative, curious, hardworking, demanding, unique…and above all, they have to remember that art is subjective! Being able to take a step back on their work and to keep an open mind is essential.
Curiosity is a huge plus for those who want to be artistic directors, because this field of work requires to always be kept informed about new trends. UX designers, as for them, need to be rigorous and analytical to master conception methods.
Those skills must appear through the portfolio. At the end of the year, students have to present their project in front of a jury for 10 minutes. Uniqueness, nerve and talent are highly rewarded!
Interested in Visual communication? Check out IIM Digital School's various majors.