Graphic Design: Six Inspiring Instagram Accounts to Follow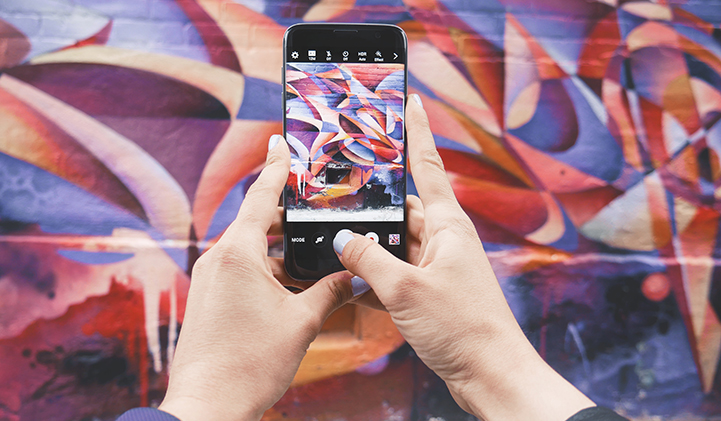 Whether for those who are looking for inspiration or those who want to keep in touch with graphic design's last trends, Instagram is the place to be. However, going from hashtags to hashtags to find the right account can be fastidious.
Here is a selection of Instagram accounts that represent the best of today's graphic design.
Behance
Every graphic designer knows this self-promoting platform through online portfolios. Behance offers a networking space to find followers and clients. Behance's Instagram account not only spotlights all the functions of the website as well as its services, but it also showcases its users' work.
Branding, typography, illustration, artistic directing… Inspiration comes from all of the artistic activities.
Creative Boom Mag
This online British magazine "celebrates, inspires and supports the creatives". Creative Boom Magazine and its Instagram account focus on art, crafts, design, illustration, and photography. Entrepreneurs, students or casual graphic design lovers can find inspiration on this website. Its Instagram posts are full of inspiring quotes.
Graphic Design Central
With more than 450.000 followers, Graphic Design Central's Instagram account cannot be missed. The designers can submit their work to be showcased as "Graphic Design Central's today's selection", the guarantee for an excellent visibility. Graphic Design central's followers can also scroll through the account and find some unique design or video contents.
Launched in 2013, The design Tip account is now followed by no less than 700.000 art design lovers in search of a daily source of inspiration. This Instagram shows designers, illustrators and typographers working from all over the world.
Simply Cool Design
Simply Cool Design showcases the work of various kind of creatives. People working in the design industry will find inspiration, but also humoristic posts about professional life and the creative community.
Graphic Design Blog
https://www.instagram.com/p/Bmn3u0WF5HZ/?utm_source=ig_web_copy_link
This popular Instagram account is a goldmine for designers. Pictures, illustrations, typography, graphic design… Graphic Design Blog celebrates the out-of-the-ordinary creatives.
Interested in learning Graphic Design in France? Check out IIM Digital School's website and its various majors.