Learning the Basics of Photography in a Week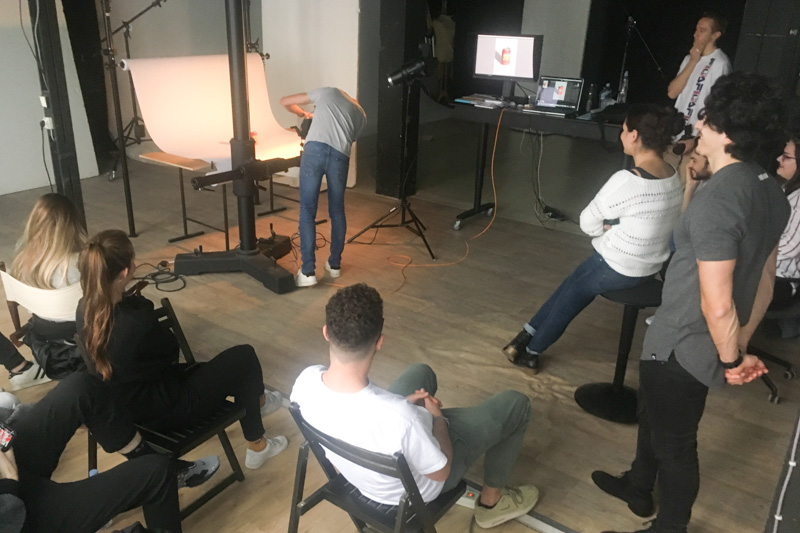 The workshop's goal was for students to learn the basics of digital photography.
How to learn photography in under a week?
In addition to learning the basics of photography, students gained advanced technique and learned several photography terms.
Firstly, the workshop focused on theoretical learning about exposure, the functions of a camera, light, image and digital production.
Then, students could test their newly acquired skills with some practical exercises, which was the occasion for them to visit Eric Valdenaire's photography studio.
Finally, by taking those exercises, they were able to work on a personal photographic project whose theme was 'Tell a story…'
The students had to tell an intimate story through images. Some rules had to be followed : the date had to be visible on each picture to prove they were indeed taken during the workshop and the shot had to be set on the manual exposure mode, by using full STOP values exclusively.
At the end of the week, each student had to turn in a PDF file with one front page and two pages of a story told through photographic images.
To get in this workshop, students had to already have skills in digital or traditional photography, to own a digital camera with its accessories, and to have access to a computer featuring Adobe Bride CC, Lightroom CC, and Photoshop CC.
Telling a story…
Students had to reveal an intimate part of the history through photography: challenge completed for the twelve participants, as you can see with Thibault Testart's work, a student in digital communication.
Interested in learning photography in France? Check out Digital School IIM's various majors.