Mastering Digital Skills in a French Tech Environment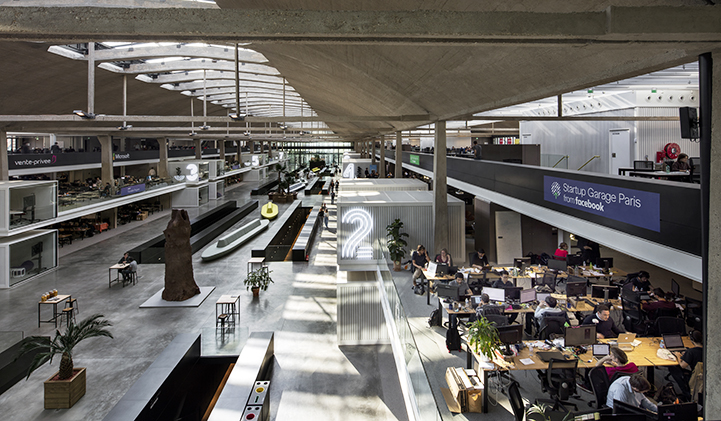 Some say we are currently experimenting a new industrial revolution, brought by the digital transformation. Companies must reinvent their processes. In order to implement these necessary changes, they are looking to hire professionals who are familiar with digital work environments.
Created in 1995, IIM is a pioneer school of digital. Both its curriculum and location in Paris, home to a flourishing startup ecosystem are assets for its graduates. Focus on the French Tech.
But first…what exactly is French Tech?
"French Tech refers to all individuals working in or for French start-ups, locally or abroad. Entrepreneurs of course, but also investors, engineers, designers, developers, major companies, associations, media, administrations, research institutes… all organisations committed to start-up growth and influence".
After investment and support from the French government, France and especially its capital have turned into a major tech hub. Another proof of this rise of importance is the origin of funds: they are no longer small nor local only, investments now come from overseas.
Private initiatives also explain the dynamism of French tech: for instance, Station F, the "world's biggest start-up campus", created by Xavier Niel. The successful French telecom businessman has imagined a superhub to host 3000 French and international start-upers, all under one roof with public services. The 34 000 m² premises also are an interface between start-ups and scientific research.
A whole new generation of entrepreneurs are encouraged by the French initiatives, both public and private, in favour of entrepreneurship.
All of them are working their way to becoming a unicorn. Vente Privée, Criteo and BlaBlaCar are the only French start-ups to have made it so far, however the French start-up ecosystem may soon provide new success stories of startups reaching the one million Dollar value.
Recruiting enthusiasts who want to change the world since 1995
IIM was the first school to understand the need to train young professionals to handle the digital transformation. In order for the students to master the creative, technical and managerial skills expected in all fields of digital, whether in startups or major companies, curriculum includes courses, real life business cases and internships. Students are used to working in project mode throughout their five-year course, recreating professional conditions on campus.
After a preparatory course in the first year, students may choose one of the five following majors suiting their career objectives: Web and e-Business, Digital Communication, Creation and Design, Video Game and 3D Animation.
Students in the fourth and fifth years may also join the Startup Programme in addition to the Master's degree they are following.
They get support in the creation of a digital startup through mentoring, contacts with experts and financial partners, entrepreneur testimonials, dedicated workspaces and major events in the start-up French ecosystem.
In the first year of the programme, students develop skills in law, financing and marketing, while maturing their business project. The second year is dedicated to launching the startup and joining an incubator, participating in contests and meeting investors.
Learn more about the degrees delivered by IIM, digital school in Paris.