13 graphic design pictures from IIM student Léa, promo 2022
IIM's Visual Communication major teaches young creative minds about digital design. Léa Amati, a second year student, produces art on her social networks that are inspired by flat design.
Léa is only starting in graphic design: she had never touched a computer before her entering IIM. In barely two years, she is already able to produce true art pieces.
"I really love to observe my surroundings, the shapes, the lights, the colours. Until now I didn't really have a style, but now I'm coming close to flat design. I like what the eye cannot see." Léa takes inspiration from Instagram accounts, the outside world, and also Yves St Laurent's 1970-2007 wish cards series.
Léa twists reality through illustration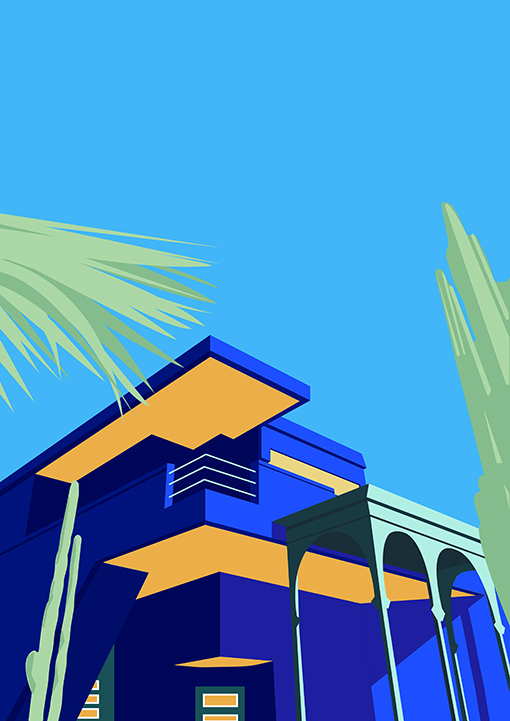 Majorelle garden's villa, flat design style. The colourful place, with interesting architecture, has inspired Léa a lot. She also took a picture of it, before turning it into an illustration. "I love having the power to transform what's real into whatever I want."
This geometric art, open to interpretation, is part of Léa's series "Somewhere else". Léa likes to represent simple things like buildings or stairs to then add her personal touch. She first starts by reproducing a piece of wall or the bottom of a staircase, and then turn it into her own vision of a heavenly place.
Valentines on a terrace: an ideal version of love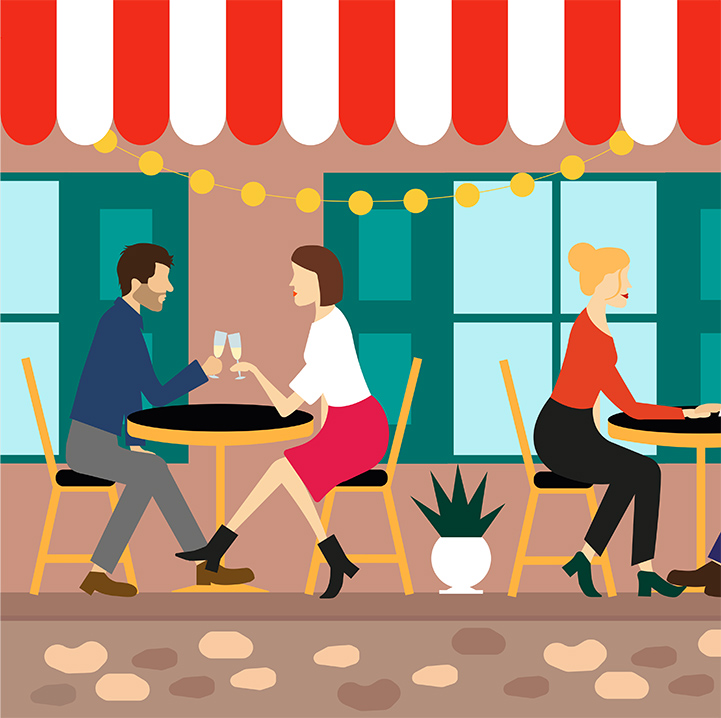 "Valentines on a terrace" 's three illustrations are part of the same art.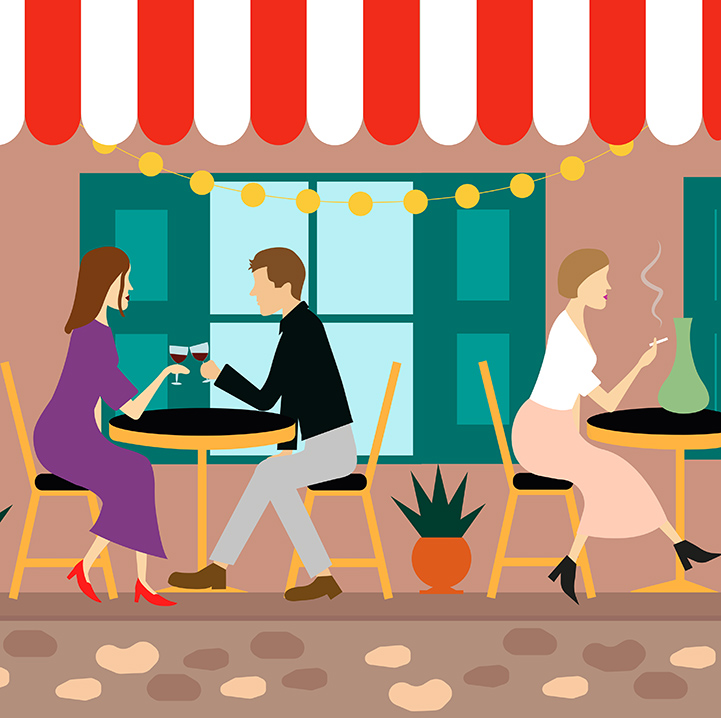 We can see lovers in a colourful and warm scenery.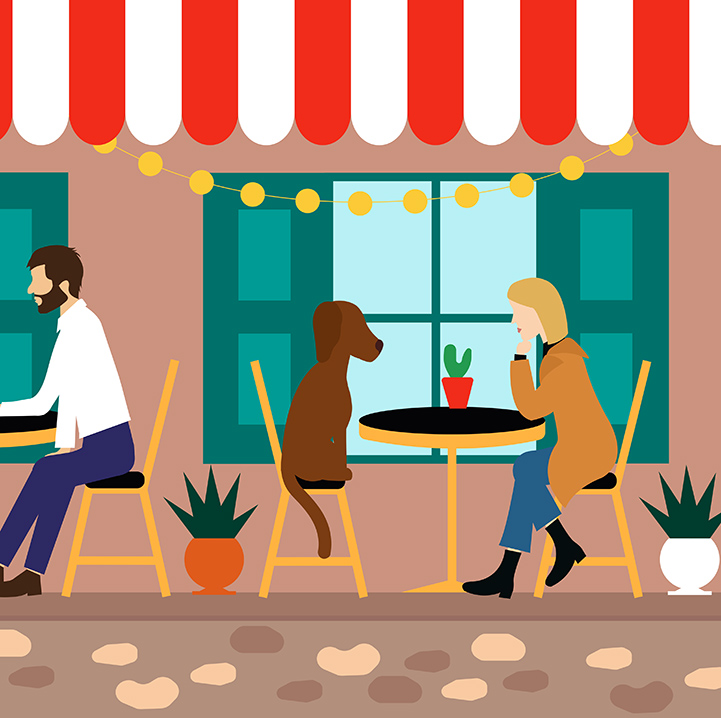 Léa even represented herself with her own Valentine: Moke, her faithful dog.
In my Head: Léa practises the art of autoportrait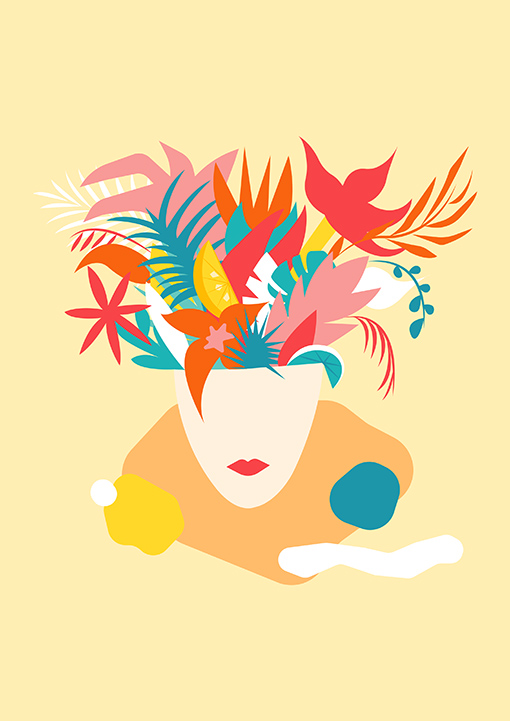 Léa realises her own portrait by representing herself surrounded by flowers.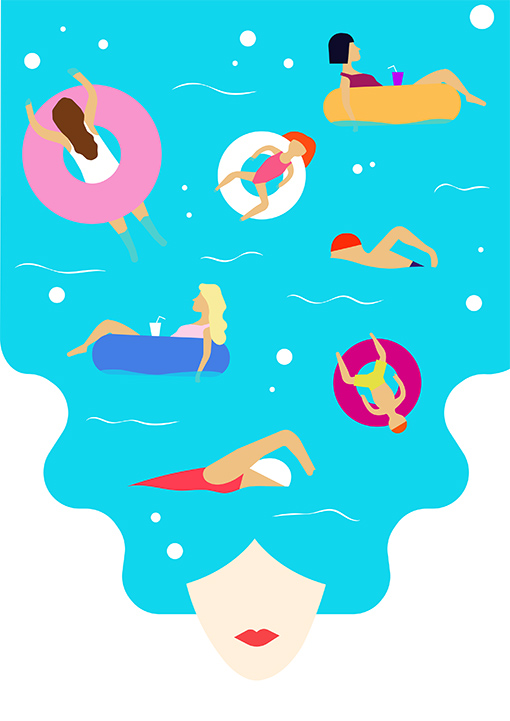 This portrait is a tribute to her good friend Lucile who loves swimming.
Twilight: a glimpse into the day of a cat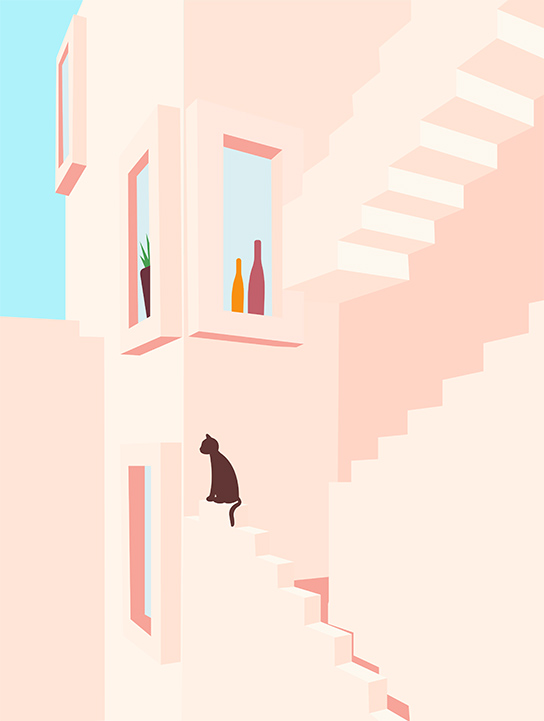 The "Twilight" series is made of three illustrations that represent the same place at different times of the day. Léa likes to put animals and plants in her works.
The cat doesn't move through the day, embodying the image of her own cat who spends his day on one of her house's pole.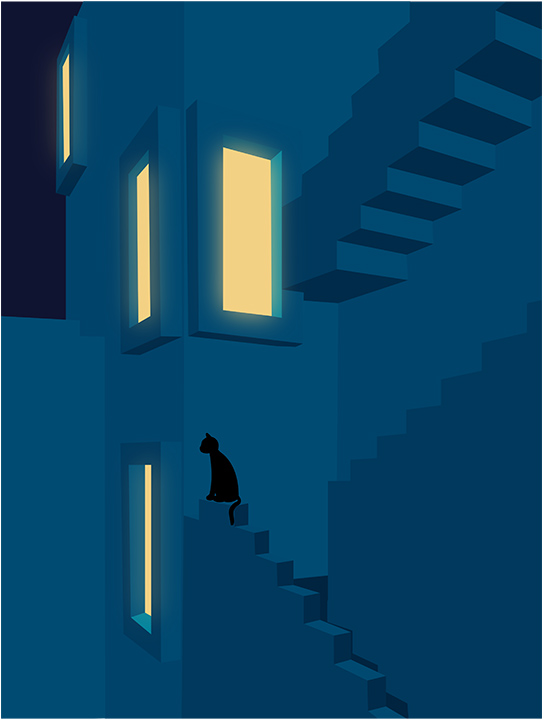 The cutest vigilante ever!
Wild Life Should Exist: Léa supports animals' rights with her art
Léa fights for wildlife conservation. With her series "Wild Life Should Exist" she hopes society will become more aware of that issue. For her, wildlife is the starting point of everything on earth.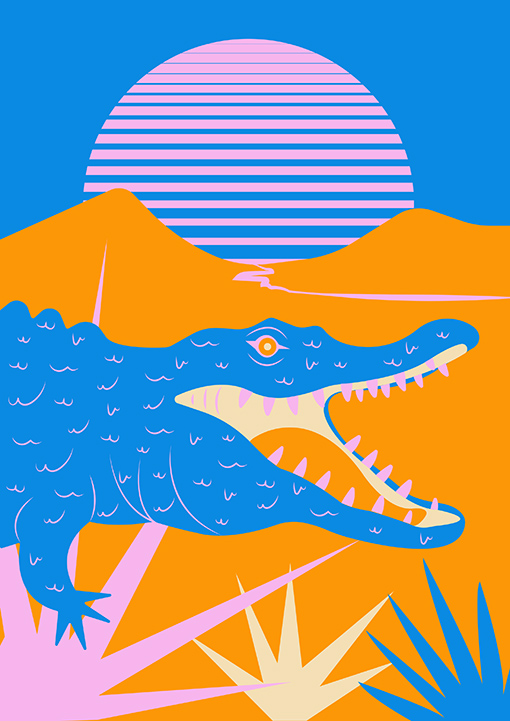 The circle (sun) and the stripes are present in a vast majority of the series' illustrations. They represent the jail (men) against which nature fights to not be totally destroyed.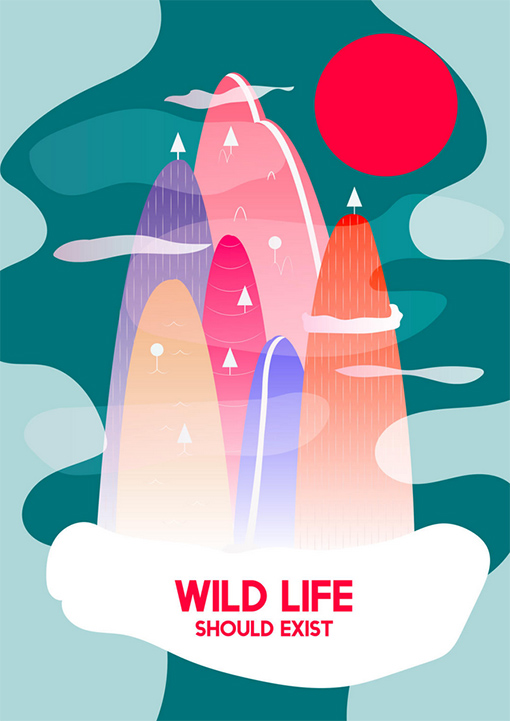 Léa voluntarily chose to use unnatural looking colours to represent the fact that nowadays, seeing a wild animal is more and more uncommon.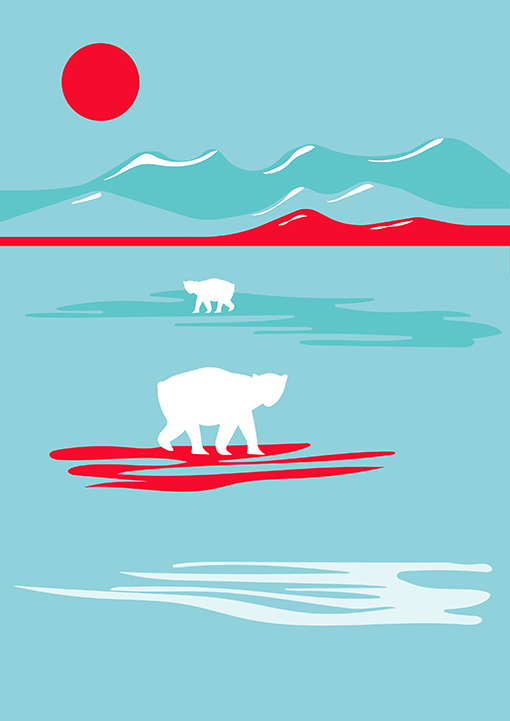 The bright red in the illustration represents danger and blood, referencing climate change's critical effect on some animals, especially polar bears.
Interested in Visual Communication? Check out IIM Digital School's various majors.