The Most-in-Demand Web and Digital Jobs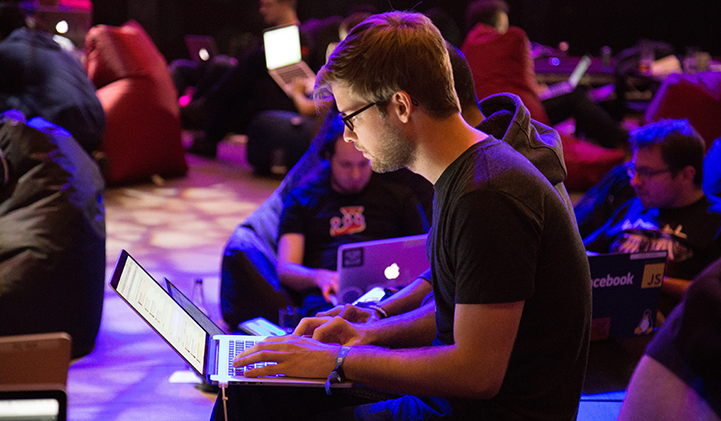 When it comes to web, developers still take first place on the most sought-after jobs' podium. However, the digital sector keeps growing and so will the recruitments of new web and digital experts.
Whether in IT and technology, creativity or digital marketing, the demand on specific positions is increasing. Here are the positions recruiters seek in web and digital.
Web development positions
Students with a strong technical background should consider these web development jobs.
Web developer
Web developers are programmers who specialize in the development of websites or apps using a programmation language (PHP, SQL, ASP, Java…). They can create custom codes to accomodate the client's needs, from the site layout to specific features. A web developer can work in three areas: database technology, client-side scripting and server-side scripting.
The next big thing is the full-stack developer, a professional with an extensive knowledge of processes from A to Z. A full-stack developer should be able to work on design as much as programmation, mastering the main technologies and languages.
DevOps engineer
DevOps engineers's goal: working on the development and the exploitation of an application, two missions that were traditionally given to different professionals. DevOps embrace the two, enabling higher quality and better delays. They work with system operators, software developers and other IT coworkers. DevOps engineers necessarily has hard and soft skills required to create strong interdepartmental communication, creating an environment fostering a cultural change, in an organisation.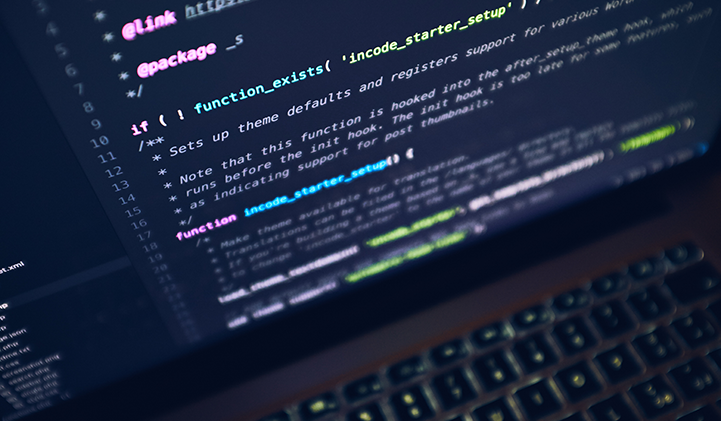 Web project manager
Web project managers accomplish web project objectives, from the first technical specificities until the project's delivery. As leaders in charge of team members, they play an important role as to whether a web project will succeed or not. They must identify technical requirements, develop and write proposals as well as make recommandations about practice changes. The collection and analysis of data is a big part of a web project manager's tasks. They can work in a communication agency or in a company.
Both interpersonal and technical skills are required, such as languages, graphic edition, marketing and SEO.
Cyber security expert
Their mission: protecting companies against cyber attacks. They must evaluate the vulnerabilities of a website, implement a security system, maintain the security of a network through testing, virus protections and updates. Part of the requirements implies communicating with their coworkers about all cyber security-related subjects within the organisation. They master system architectures, exploitation systems, programmation language and security processes.
Creative positions
Are you creative and innovation-driven? You might consider the following jobs.
Web designer
As much creatives as computer specialists, web designers design and create the visual identity of a website or application. Their daily tasks include graphic design, ergonomy and architecture. Their skills combine design and programmation languages. They must be able to create a website which is user-friendly but also aesthetically attractive, by selecting the appropriate colours, fonts, images and layout.
UX designer
UX designers' goal is to make a website easily accessible to clients, whether it is displayed on a computer, a tablet or a smartphone. Information architecture and interaction design skills are required for this trending position.
Of course, user testing is an essential part of the UX designer day-to-day; having users sit in front of a website or an app to have them perform tasks the UX designer has planned ahead will help the latter understand precisely what needs to be done creating a user-friendly product.
Motion designer
Motion designers design and produce graphic projects featuring video, 3D animation, special effects, sounds and typography. They can create presentation films, music videos, web advertising, etc. They are both creative and technicians. Here are a few skills a motion designer should master: graphic design, drawing, 3D design, typography, color theory, interpersonal communication.
Digital communications and e-business
These positions will suit best students who like social networks, marketing and figures.
Community manager
Community managers develop and maintain online communities sharing the same interests or values. They are the bridge between a brand and its community. Engaging with the customers, monitoring their feedback and engagements are key tasks.
A community manager's strong points include: a perfect knowledge of social networks, a deep understanding of social media uses, monitoring and analytics.
Traffic manager
Traffic managers must optimise SEO and partnerships to maximize a website's traffic. They are in charge of creating all online communication campaigns and monitoring them closely. Traffic managers need to be organised and flexible. They must be budget and schedule-oriented. Multi-tasking is the key!
Data scientist
Working hand in hand with the marketing department, data scientists are in charge of exploiting the data collected by online companies and of creating new services based on their conclusions. They must have a strong inclination for mathematics, statistics and computer science.
The work is individualised, however it does require written and verbal skills, for problem solving must lead to new solutions for the organisation.
Brand content manager
Brand content managers help brands create and maintain a good image and reputation on social networks, producing tailor made content. Followers must keep interest at all times for the brand's news. Brand content managers must stay aware of what is said on the brand and closely monitor its e-reputation, as well as the competitors. They work with the community manager.
E-CRM project manager
E-Customer Relationship managers aim to know customers better in order to ensure their loyalty, for instance through personalised services, i.e one-to-one marketing. They have competencies in IT, marketing and commerce. E-CRM enables the automation of marketing campaigns aimed at the most profitable targets. For instance, an E-CRM project manager can implement e-mail marketing campaigns, targetting the right person, at the right time, with the right message.
IIM trains students to become operational professionals
The courses combine technical, creative and managerial expertise. The educational approach favours project-based learning and crossfertilisation events. Several times a year, IIM students work on joint projects with students from the fellow schools ESILV (engineering school) and EMLV (business school). Of course, students must do internships throughout the course to confront their academic skills with know-hows. IIM emphasizes the teaching of soft skills, essential in professional life.