IIM academic partner of Viva Technology 2018, Parisian event for global innovation.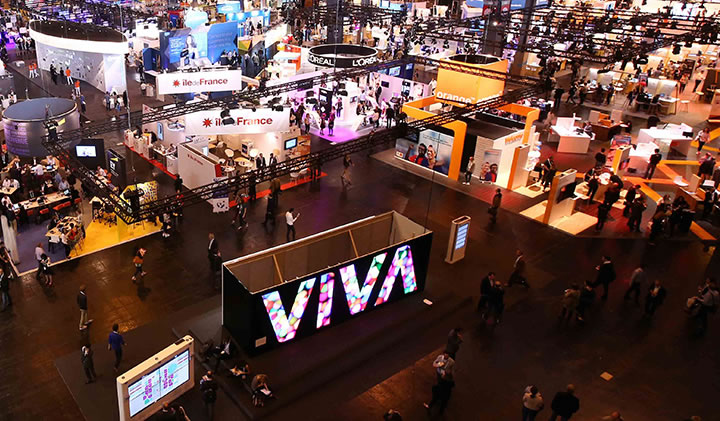 It is the event of the month of May in the tech industry : Viva Technology, the French innovation and startups fair attracts each and every year the whole tech and innovation ecosysteme in France for 3 days.
The fair gathered 45.000 participants and 5.000 startups in 2016 and more than 68.000 visitors last year. Viva Technology will start on the 24th of May 2018 and end on the 26th. During these three days, leaders, decision-makers and digital actors come together in Paris to meet, develop new collaborations and present key innovations in the field of digital economy.
Conferences, open innovation labs, challenges and hackathons, the agenda of the 2018 edition promises to be busy. Gathering, in Paris, for three days, global leaders such as Satya Nadella, CEO de Microsoft, Gini Rommety, CEO d'IBM or Dara Khosrowshahi, CEO d'Uber, this is what Publicis and Les Echos offer.
IIM is an academic partner of Viva Technology 2018 : leading school of digital since 1995, IIM offers five professional sectors and 11 masters degree specializations in all digital fields. Naturally, Viva Tech is seen as a key event for the 1600 school students.
The academic partnership status enables the students of the video games, 3D animation, digital communication & e-business, web development and creation & design sections to freely and fully access Viva Technology.
The students will be informed of all the innovations on AR & VR, gaming, smart cities, iot, big data, medias, robotics, drones… keep an eye on the hashtags #poledevinci and #vivatech on Twitter.
It's also the opportunity for IIM and its faculty to tighten the links with the digital actors from France, Europe and from all over the world : a lot of former IIM students know work in the digital field, in major companies because the school programme fully embraces the third industrial revolution.
Viva Technology : may 24-26, 2018