At Viva Technology, IIM Students Scouted for the Best Innovations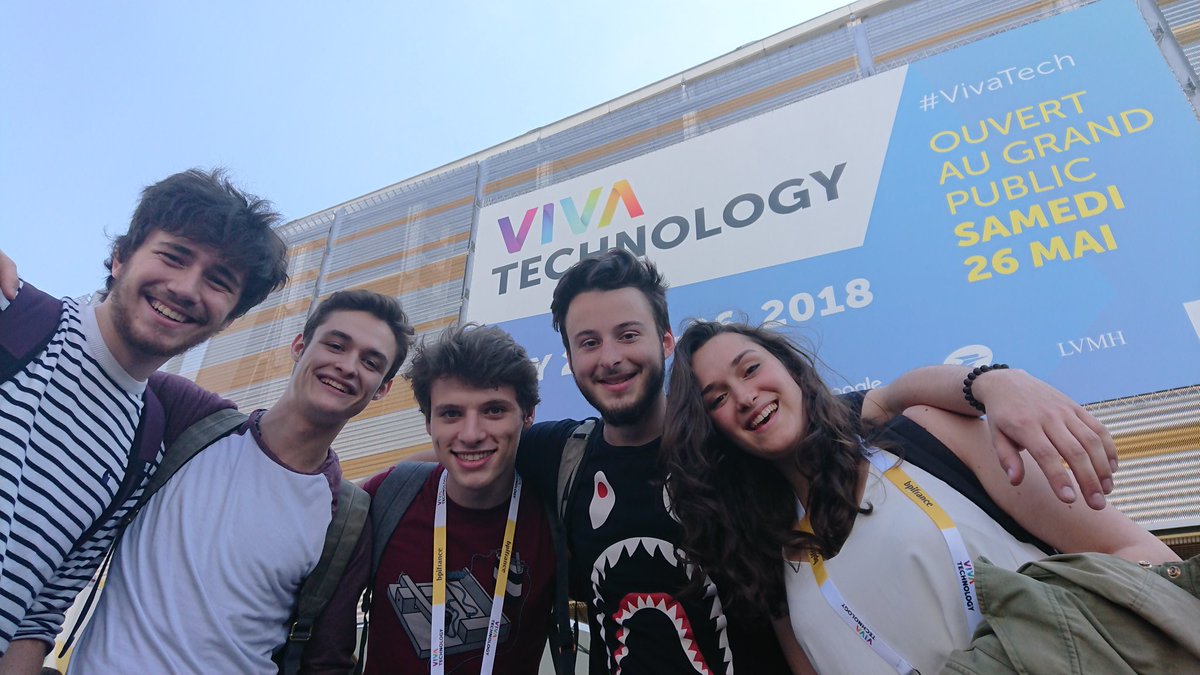 When web and multimedia school IIM, academic partner of VivaTechnology's 2018 edition, has its students go on a innovation tour, they come back with a plethora of digital content!
On one side, the event which makes Paris the capital city of worldwide tech. This is no coincidence if the CEOs of Facebook, Microsoft, IBM or Uber decided to attend.
On the other side, students from IIM, the first French school dedicated to the third industrial revolution job industry.
The result? Two days of immersion in the future of digital, to meet, test, take pictures, write… A total of over 400 IIM students benefited from a privileged access on all premises of the exhibition and took advantage of this opportunity to act as innovation scouts.
Spotting innovations for French media Les Echos Start
In partnership with Les Echos Start, fourth-year students analysed the ten VivaTech innovations they thought were the most striking.
AlgiKnit : biology, the future of fashion
Keecker : a voice-controlled multimedia robot
L'ExoPush de RB3D : an electronic exoskeleton designed for the building industry
Dreem : the science of sleep
Visible Patient : 3D modelling helping image guided surgery
Atsukè : a mobile ticketing solution to purchase transportation tickets through SMS
Les croissants : a tailor-made morning radio
AWALE : a ready to use service for telecom operators, ISP and service providers
Wari : making life easier
My Connected Lounge : the first digital multi-service space for businesses
These innovations are reviewed in detail by students, in the article they wrote in French for Les Echos Start.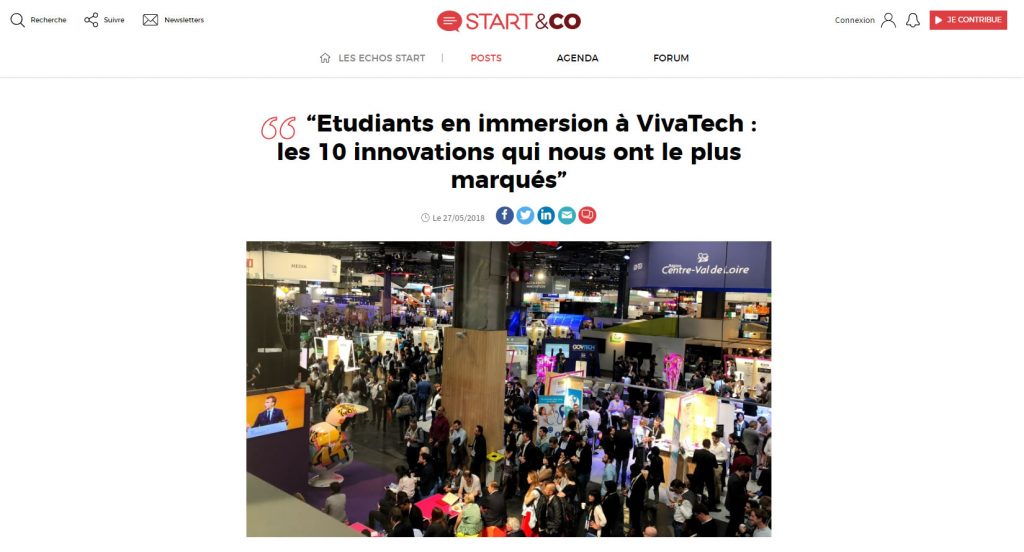 Creating a slider for French website Ecommercemag.fr
Still with a view to offering added value content, another team of students was asked by the ecommercemag.fr website to spot the unmissable innovations in the field of online business.
Potion stimulates engagement for proximity retailers
Ekim, a robotised fast food restaurant
Akoustic Arts develops a unidirectional speaker
Bystamp, a connected stamp solution
Angus.ai, AI boosted video cameras
Contactless payment by La Poste
Facil'iti, aimed at making online reading more comfortable
Starship, a network of autonomous delivery robots
Vivatech x IIM : tweet review
The future talents of digital, trained at IIM, took time to wander through the exhibition and share their impressions and snapshots directly on Twitter.