5 Original Creative Campaigns Designed by IIM Students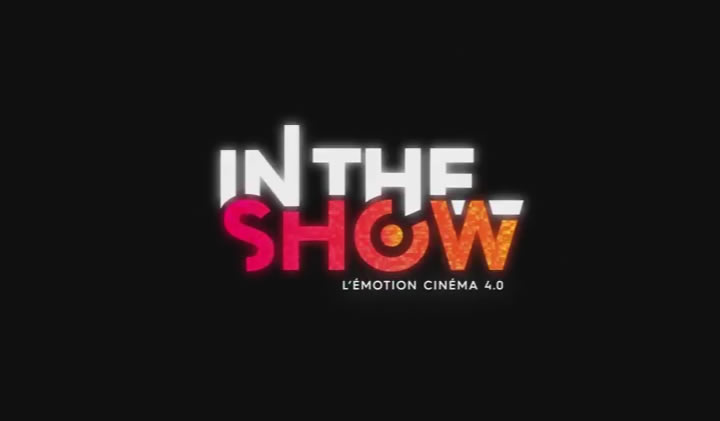 The IIM, an Internet and multimedia school located in Paris's business district, trains students to become quickly operational professionals through real-work conditions. The following design projects were created for company calls for proposals.
Organized just like a communications agency, students design a campaign following a company's brief and branding goals.
The fourth-year project materializes the students' skill and knowledge acquisition all throughout their course at IIM: proof is the professional quality projects their create with their teams.
ULTIMATE EARS BOOM
Raphaël LOPES PASCOAL, Kevin DE FREITAS
This app helps a user matching music pieces to videos or pictures and keywords, creating harmonious combinations reflecting the emotions the user felt while living a moment and capturing it. The students described Ultimate Ears Boom as a "music Pinterest".
GAUMONT PATHÉ
Côme FORMERY, Safouane BEN OUIRANE, Christophe COQUIN
IN THE SHOW: a great show, a rearranged movie theater conveying the audience member a whole new experience by immersing them in the movie. Spotlights project lights reflecting the film's visual and global atmosphere. Additional screens located on the side of the room display images helping the viewers getting caught in the action even more. The seats move accordingly to the scenario, sensory effects also add to the experience.
AU VIEUX CAMPEUR
Donatien DE LEMPS, Bruno MULLER
Vieux Campeur is a store dedicated to camping and travel gear. Students were commissioned to accompany its digital transformation. This expert brand suffers from an inadequate digital strategy. The students' goal was to help revive the brand, whose goal is to expand its customer target.
CANADA GOOSE
Nicolas RENOU, Maxime GARELLA, Mélisande PETIT
The 360° experience designed by the students aims to enabling customers to test Canada Goose's outerwear garments in life-like conditions: a 360° mountain scenery video and a cold room. The best way to test the famous parkas and their cold resistance.
MINISTRY OF CULTURAL AFFAIRS
Nils CAILLAUD, Nathan COUMOUL
The Kultugo app has one goal: bringing youth and culture back together. Young people tend to avoid visiting museums and cultural places, probably because their image has yet to be modernized. Kultugo helps young users finding practical information about museums in their surroundings, making culture will be accessible again.